Our top things to make sure not to overlook when you search for the next place to call home.
Signing a contract to rent or buy a home is a big deal. Like we mentioned in our post on reasons to buy a home instead of renting one in 2021, a mortgage is one of the biggest financial commitments you will make in your life. Even if you are only looking to rent a home, odds are that the rent you will be agreeing to in your lease will be the highest monthly expenditure that you have. With such a high price tag, it's important that you due your homework and pick the perfect place to call home. This post is going to pick out some of the crucial things to think about and look for during your search for your next home. Some of them are more obvious than others, and they all come down to personal preference and priority. However, to find the perfect home, you should think about each and every one of them.
1.
Lighting
Many people forget to think about lighting when they search for their new home. Turning on the lights is all you need, right? Who cares about sunlight? Thinking this way might make you feel differently after a few months of living in your new home.
Honestly, getting a good amount of natural light through the windows is very important. It brightens up your home and makes you generally happier, all while lowering your electric bill. We're not kidding – higher amounts of natural light are scientifically proven to make people happier, and using sunlight to brighten your home rather than light fixtures can save you a lot when it is time to pay the electricity bill! Regardless of how nice a house or condo may be, if it tends to be like a dark cave for most of the day it will eventually get to be depressing.
Of course, lighting changes throughout the day. If you have a beachfront condo in Myrtle Beach, for example, you are going to get incredible lighting from the east in the morning and then more light from the west in the evening. This is something to consider as you tour different homes during your search, as the hour of your visit can greatly impact your overall impression of the place, for better or for worse. Don't wait until its too late to realize how important good lighting is. You will thank us later!
2.
Size
Everyone has different needs, and no measurement shows that more than the square footage of a new home. Some people are comfortable raising a family of four in a 700 square foot apartment, while other single people need at least 1,000 square feet just to not feel cramped. Only you know the right answer to the question of how much space you need to live comfortably, and for some people, too much space can be more stressful than too little!
Of course, expectations are vastly different between homes and apartments, as most homes will tend to be much bigger than apartments. Still, it is important to envision the future, as your space needs will change over time. If you're looking to start a family, you will probably need more space in the near future than you do right now. If you are moving closer towards an empty nest, you might not need as much space and might want to consider downsizing. If grandchildren are on their way, it is important to consider the rooms and spaces you will need as they grow up in the coming years, if you intend on staying in your home that long.
3.
Layout
You would expect layout to kind of go hand in hand with size, but that isn't quite the case. For example, there are two-bedroom apartments that are 750 square feet and one-bedroom apartments that are over 1,000 square feet. As a result, square footage simply can't be the only determinant when it comes to satisfying your space needs. It is much more complicated than that!
When it comes to the layout, there are two main things to consider. Firstly, what rooms are in the home, and where exactly do they fall on the floor plan? Let's say you are looking into buying a three-bedroom house right on the beach. That sounds like a dream, right? In many ways, it probably is! However just because there are three bedrooms, and the home is in a great location doesn't mean that it is the one for you. The living room and dining room may be in the same open space, for example, or the bathrooms might be on the opposite side of the house as the bedrooms. The point is, you need to double check the layout of the home and critically consider whether or not it is conducive to your future goals.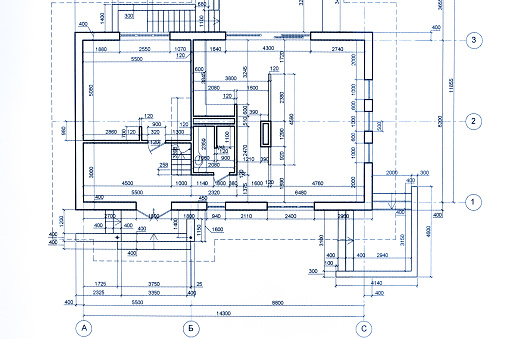 4.
Price
Arguably the biggest limiter for most people during the home-searching process is price. After all, odds are you don't have unlimited funds to dip into for your next home! The price needs to fit into your budget, both now and in the future. What exactly does that mean?
Firstly, we think you should check out our post on building a budget to save for a home. Honestly, it's great both for people looking to buy a new house and for people looking to rent an apartment. We included plenty of general tips that can help you to find funds you didn't know you had!
Anyway, when considering the price of your new home, make sure to include any fees that might be included when fitting it into your budget. Between closing costs, parking fees, condo fees, and property tax, there is a lot more that goes into the cost of a new home than just the sticker price on the sign outside. As you will be signing a contract that obliges you to monthly payments typically for at least a year, you need to be very careful not to overspend or exceed your budget, as you will be feeling the ramifications of that decision for many months to come.
5.
Location
You probably already have a general idea of where you want to move. Myrtle Beach, perhaps? We sure hope so; we'd love to meet you and convince you why Myrtle Beach is the perfect place to buy a home, if you haven't already decided that! But regardless of the city or town, there is a lot more that plays into the actual location of the home that you need to consider when deciding between different options.
This might be proximity to restaurants and stores. It might be the school district that the home is in, as a block's difference can mean an entirely different educational landscape. It could also be the proximity to public transportation, as you might be a bus or subway type of person! Also, you might like the hustle of a city and not mind the street noise, or you might prefer being a bit further away from the noise in exchange for longer drives to get to places that you need to go. Regardless, going deeper than just a city or town level and considering the actual location of the home is very important and is often overlooked.
6.
Utility Bills
Do you enjoy paying your electricity bill every month? Yeah, we don't either. Sadly, paying utility bills is just a part of life and we can't escape it, no matter how much we would like to. What we can do, though, is minimize the monthly amount of our money that has to go towards paying them. While adapting personal habits and lowering your consumption is one way to lower the bills naturally, another way is to actively compare the average utility bills in the areas that you are looking and search for places that tend to stay on the lower end.
Now, how is this possible? There are many things that go into your utility bills every month, and there are several things that might lead you to spend more than you need to each month. For example, some windows are really bad at insulating your home and cause your heating and air conditioning bills to go up during the hottest and coldest months. Old appliances, like microwaves and refrigerators, may use more electricity than newer ones for doing the same exact job. Even checking out the gallons per flush of the toilets is worth considering! Each of these factors, and more, contribute their little portion to the utility bill each month, and finding a place with new windows, appliances, and environmentally (and budget) friendly lighting fixtures can shave a good chunk off of your monthly payments.
7.
Neighbors
You have less control of this one, but it's important to investigate it as much as possible before moving into a new home. While it is pretty hard to meet new neighbors before moving into a home, and the neighbors themselves move in and move out over time, considering the general vibe of the building or neighborhood is really important when deciding which home to go with.
If you are moving into a house, you can get a general idea about the neighbors from what the outside of their home looks like. Never judge a book by its cover, but definitely consider the effort they put into maintaining their home. Bad lawncare, for example, can lead to your own lawn being infested with dandelions or other weeds! In an apartment building, consider the thickness of the walls, the smell of the building, and the appearance of any laundry facilities or trash rooms. That can give you a good idea of who you're living with.
8.
Landlord, Property Manager, or Realtor
If you are going to buy a home, this one might be a little bit less important to you, as your interaction with a realtor may dwindle as you take ownership of the house. We're still always here to help, though! If you are looking to lease a home or an apartment, however, you will always have a landlord or property manager to consider. This one can make or break a good home.
Landlords can be very hit or miss. Some really care about their tenants and strive to provide the best service possible. Maintenance requests might be filled as soon as within a couple of hours in some places! However, other places have a very different track record, and this can lead to a bad experience. Firstly, it is very important to be a good tenant. That can go a long way. When you sign a lease, you are agreeing to pay rent on time. If you don't pay your rent on time, you don't really have room to complain about bad service. However, if you pay your bills on time and respect the rules, you can expect perfect service in return. If that isn't met, the situation may begin to deteriorate over time. Vetting the landlord or property manager before signing a lease can save you a bunch of headaches down the line. To do this, we recommend finding reviews online or searching for other properties that they may own and getting in contact with the current tenants.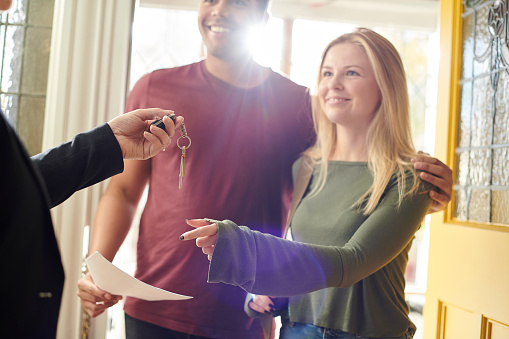 9.
Level
This one applies more so to condos and apartments, as houses tend to be their own entity. That is not always the case, though, as split-level homes may fall into this category, too! There are a few different things to think about regarding the level, or floor, of the home you are considering.
Firstly, do you or someone in your family require the home to be ADA accessible? If this is the case, first floor units, ramps, and elevators might be really important to you. Do you prioritize getting good natural light in the home? Higher floors might be a better option for you. If there is no elevator, do you mind taking the stairs up four stories? Are the floors thick enough to block out the sound from above, or would you be better off on the top floor to block out noise?
All of these things should factor into your decision. Low floors tend to be noisier, both from neighbors above and street sounds outside, but they are also easier to get to and to move in to. Higher floors tend to get better lighting and be quieter but require the use of an elevator or flights of stairs to get up and down. That's not a great thing if you have a new puppy!
10.
Amenities
The final factor that we recommend considering is any amenities that may be offered by the property you are considering moving in to. With regards to a stand-alone house, this might include a pool, a garage, a finished basement, beach access, or many other things. When it comes to an apartment complex or a housing development, this may include a gym, a pool, tennis and basketball courts, a business center, a community lounge, and more. Some people don't really care about all of the bells and whistles that may be offered, but to other people they can mean tons of savings.
Depending on where you live, a gym membership may cost you hundreds of dollars per year. A pool membership may cost you the same. These amenities, if you will use them, can be worth hundreds to thousands of dollars to you per year and can change the value you get for your monthly mortgage or rent payment.
Hopefully this post helped you to think of a few aspects of home searching that often go overlooked. Again, buying a home or signing a lease is one of the biggest commitments you will make in your life, and it is crucial that you do your homework before signing on the dotted line. If you have any questions about anything you read in this post, be sure to reach out to us at the email address or phone number below.
We at The Boyd Team are always here to help you figure out whether Myrtle Beach is your next home or not, and we are committed to helping you find the right property for your needs and dreams. Any question that you have about moving to the area and finding your dream home by the beach is our pleasure to answer. Feel free to send us an email at eddie@boydteam.com or text or call us at (843) 222-8566, and we will get back to you as soon as we can. Being true natives of the Grand Strand and Horry County and with over 25 years of experience in the local real estate market, whether buying or selling, we can help you make your dreams a reality.
No One Knows The Grand Strand Better! Trust, Knowledge, Experience, Professionalism, You Can Count On!